David Bowie: Under Review 1976-1979 The Berlin Trilogy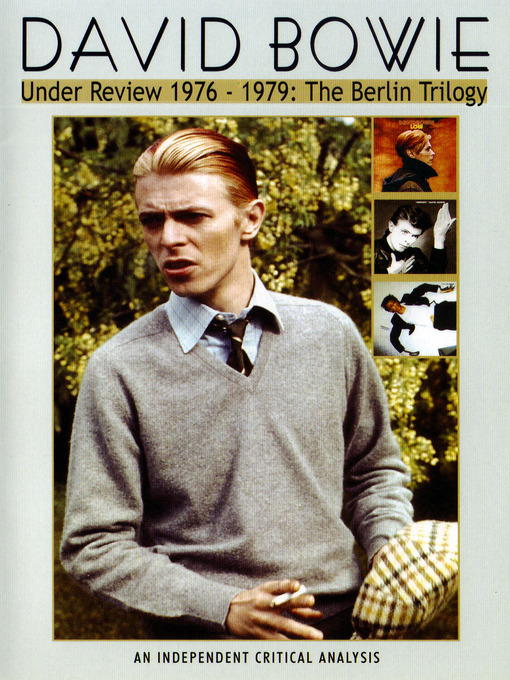 David Bowie's so called "Berlin Trilogy" (Low, "Heroes," and Lodger) is some of my favorite pop music ever recorded. Many critics and fans debate whether the music found on the "Berlin Trilogy" is, in fact, pop. Find out why on this volume of the Under Review series. If you are unfamiliar, Under Review gets a group of critics and scholars to examine the creation and reception of classic rock albums, or in this case a trio of albums (or maybe seven albums if you count the album before the trio, a live album, and two collaborative albums with Iggy Pop). In this period of Bowie's career his song structures went decidedly minimalist and electronic. His lyrics became more like haiku or cut-up verse than your typical chorus-laden rock song. To help him achieve these goals he enlisted ambient music pioneer Brian Eno and drew a lot inspiration of the avant-garde German "kraut rock" scene. But I'm giving too much away. You'll have watch the movie to get the inside story.
How do you watch this movie? You download it from Overdrive. Did you know Overdrive had video content? Yeah, they do; e.g., entire first season of Masters of Horror! (Thank me later.) For now you can only watch on Windoze but libraries (and patrons) are always putting vendors in a headlock for more ways access content. How about a browser-based player that worked in any operating system: Windows, Mac, Linux, Amiga, you name it? Let's push for that!
The library also has the Stage double album discussed in the movie. On that record the musicality of the electronic instrumentals is more apparent. You will find some interesting interpretations of Bowie's well known hits too. And who's that on guitar? Why it is N-ville's own Adrian Belew.
If you wanted to learn more the kraut rock that played such a big role in the making the "Berlin Trilogy" you can check out this BBC 4 documentary:
And the library owns these albums (to name a few):
Yeti by Amon Duul II
Grosses Wasser by Cluster
Tour de France Soundtracks by Kraftwerk
Phaedra by Tangerine Dream
Keep it cold.
~ Bryan
By