This summer Britain has a lot to celebrate not only will they host the Summer Olympic Games but Queen Elizabeth II will be marking sixty years spent on the throne with Diamond Jubilee celebrations. According to Buckingham Palace some of the events will be as follows: the Queen will attend the Epsom Derby, there will be a river boat pageant, a musical concert and 2,012 light beacons will be lit around the United Kingdom and the Commonwealth.
If you are unable to travel to London for the festivities you can still celebrate the Queen's Diamond Jubilee with these books and DVDs from the library……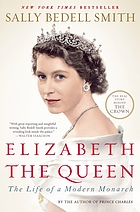 Elizabeth the Queen: the Life of a Modern Monarch
By Sally Bedell Smith
"Compulsively readable and scrupulously researched, Elizabeth the Queen is a close-up view of a woman we've known only from a distance, illuminating the lively personality, sense of humor, and canny intelligence with which she meets the most demanding work and family obligations."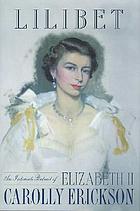 Lilibet: an Intimate Portrait of Elizabeth II
By Carolly Erickson
"With her customary psychological insight, historian Erickson traces the queen's gilded but often thorny path from her overprotected girlhood to her ascension to the throne at twenty-five to her personal and national difficulties as queen."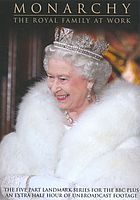 Monarchy the Royal Family at Work (DVD)

"A compelling and unique insight into the work of the queen through a full year. Features exceptional access to members of the royal family, including Prince Charles, William, and Harry, uncovering their lives away from the glare of the public eye."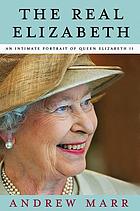 The Real Elizabeth: an Intimate Portrait of Queen Elizabeth II
By Andrew Marr
"Recommended for fans of today's British monarchy, who will come away further admiring the queen's mind for detail, her openness for enabling the royal household (and her tax obligations) to evolve, her nuanced relationship with 13 successive prime ministers, and her strong marriage. Those who just love the gossip may prefer to look elsewhere."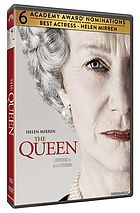 The Queen (DVD)
This drama takes place during the days following Princess Diana's death. Helen Mirren won the Best Actress Oscar for her role.
- Karen
2 Responses to "The Diamond Jubilee of Queen Elizabeth II"